"Adelle is a fantastic story teller whose craft is only surpassed by her fantastic imagination." Stella Price

The gift that keeps on giving.
With all proceeds going to the Sunshine Foundation, you are helping fund Sunshine's mission to see kids with serious and quite often life-threatening illness, see their dreams realized.
What price tag would you put on that?
The Perfect Gift for Bakers & Kids
Complete with Coloring Pages and Short Stories
Delicious recipes. childhood photos, and precious memories
from some of your favorite authors
Purchase your copy today!
Amazon
(It might take a minute or two for Special Price to take affect.)
SNEAK PEEK HERE

COMING SOON!

Better than Ever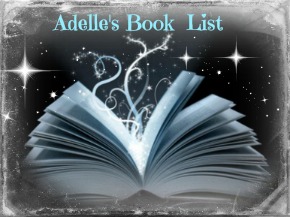 Sign up for my quarterly Newsletter